¿Están mis bienes personales cubiertos por el seguro para propietarios durante una mudanza?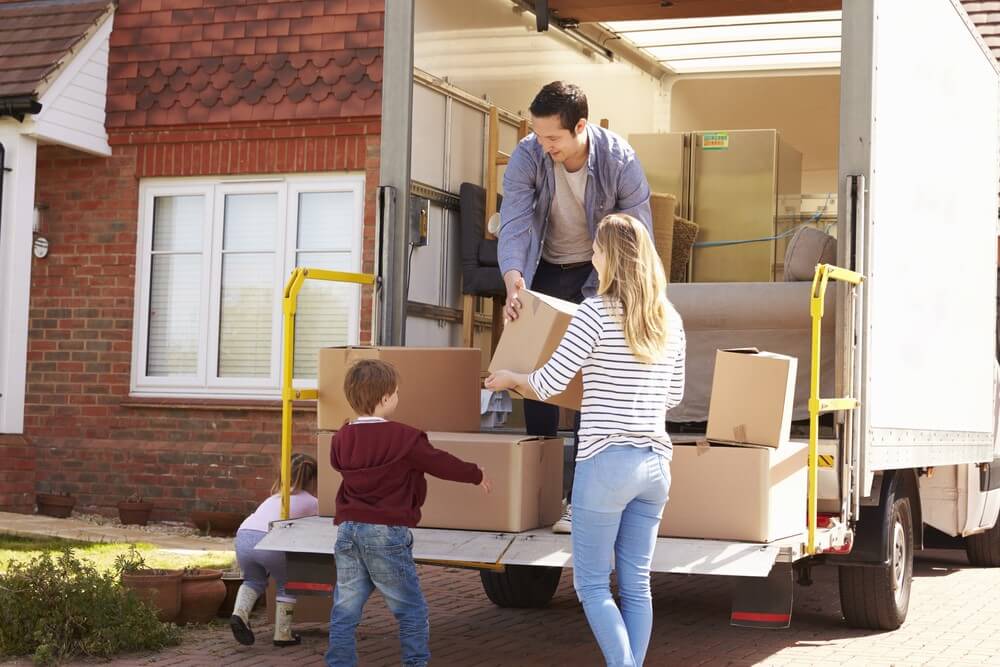 Mudarse puede ser emocionante porque puede ser la transición hacia un hogar más bonito. También puede resultar extremadamente desagradable porque debe empacar todas sus pertenencias en cajas, cargarlas en un camión y transportarlas por la ciudad, el estado o por todo el país.
If you choose to hire professional movers, you will certainly be less burdened by the moving process itself. But what happens if you or those movers you've hired and trusted with your most beloved belongings damage or destroy your items?
Many policies don't cover personal property during a move because professional moving companies are required by law to have their own liability insurance to protect your property. So the answer is that it does and it doesn't. It all depends on the kind of damage and its cause.
Does Homeowners Insurance Protect My Property During a Move?
Homeowners insurance doesn't typically doesn't cover damage caused by movers — or friends you've enlisted to help with the process. Whether your personal property is tucked away in your home or in transit between homes, they're only protected by covered perils, including damage caused by a natural disaster.
If the movers are clumsy and put dents and scratches in your kitchen table due to dropping it, or they break all your plates and bowls because of a poor packing job, your homeowners insurance won't cover either incident.
What Is Covered by Homeowners Insurance During a Move?
Covered perils can damage or destroy your personal property while it's on the road, and you may be covered in those instances. Fires and theft are usually covered perils under many homeowners insurance policies.
If the moving truck catches fire with your belongings inside, your homeowners insurance may cover the incident. Adversely, if your items are stolen out of the moving truck, homeowners insurance may cover that as well.
Each homeowners insurance policy is different, and people tend to have different protections and amounts of coverage on their policy. Before you file a claim, be sure to contact your Universal agent to see if you're covered for moving damage under your personalized policy.
What If My Homeowners Policy Doesn't Cover Me During a Move?
Don't worry just yet. If your homeowners insurance policy doesn't cover your personal property during a move, you still have a few options. Professional moving companies are required by law to have their own liability insurance, which protects your personal belongings if they're damaged, destroyed or stolen during a move. You can choose from two types of coverage: released value and full value protection.
Released value is the default coverage moving companies will provide you with. This liability coverage insures your property for up to 60 cents per pound instead of insuring items by their actual value. While your electronics will be grossly underinsured, old, heavy furniture will be insured closer to their value.
With released value moving insurance, a flat screen TV may be insured for $9 if it weighs 15 pounds (15 lbs x $0.60 = $9.00). If that TV is worth $500, you may want to opt for the company's better liability insurance.
Full value protection moving insurance is the premier coverage. Although it costs more to purchase than released value, it may be worth it if you have expensive items that you're worried about. Full protection value insures your items to their full value. If your property is destroyed or damaged, the moving company must pay to repair or replace the item, or they can provide a cash settlement that meets the current market value of the item.
You'll want to compile a list of all your belongings and their values before moving, especially your high-value items, such as jewelry and electronics. If a list is not provided to the moving company beforehand, they may only be liable to pay up to $100 per pound. That still falls short if you have a gold necklace worth $500 that weighs a few ounces.
Similar to checking with your Universal agent before filing a homeowners insurance claim to report moving damage, it's important to contact multiple moving companies in your area to get the best value.
The editorial content on Universal Property's website is meant to be informational material and should not be considered legal advice.