8 cosas para tener en cuenta: Consejos para la compra de vivienda para amantes de las mascotas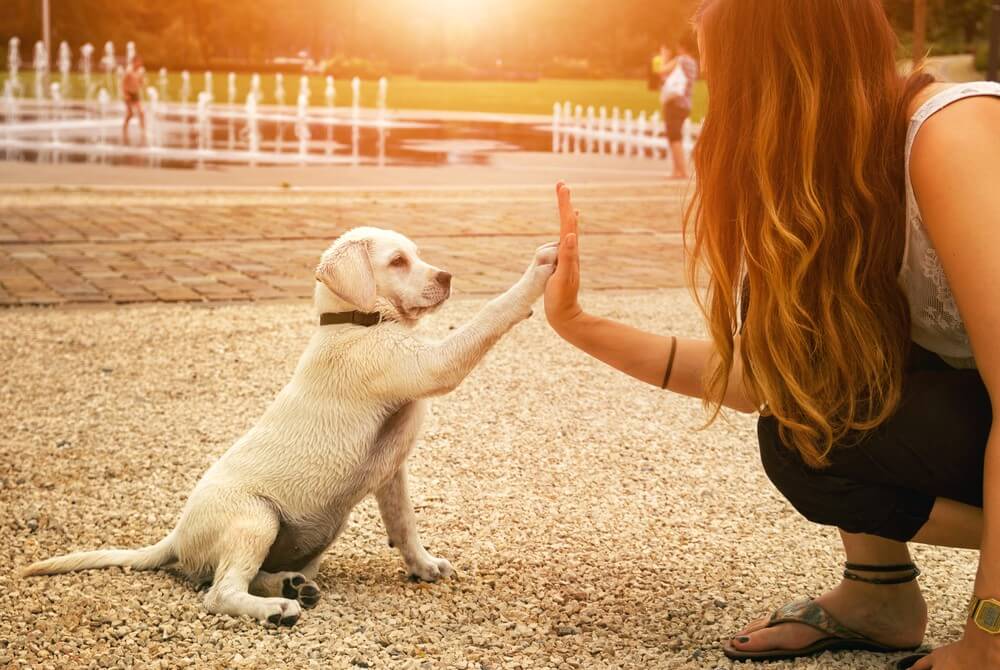 Al comprar una casa nueva, querrá que sus mascotas estén tan contentas y cómodas en el nuevo espacio como usted.
Review these tips to help you think ahead about any issues that may cause unexpected problems as you and your pets adjust to your new home.
Check into County and City Pet Ordinances
Does the county or city have a leash law, requiring you to keep your pet leashed in public spaces? Learn about the locale's requirements for pick up and disposing of animal waste. Check with your local village, town, or city government to find out if you need to register your pets.
Does Your Pet Require a Fenced-In Yard?
Does the property have a fenced in yard with a fence that is high enough so that your animal won't be able to climb over it? Is it the right kind of fence for your pet? If you prefer an electric fence, is the yard conducive to installing one?
Does the Homeowner Association Have Any Pet Restrictions?
Does the property have a homeowner's association (HOA)? If it does, is there a limit on the number, size, or type of pets? Does the HOA have any restrictions on the type of height of fencing? If local ordinances allow your pet to be off-leash, does the HOA allow the same on their property?
Consider Effects on Your Neighbors
Some neighbors are more pet-friendly than others. Consider the proximity of your home to your nearest neighbor's home. Do you anticipate that your dogs' barking will be a nuisance to new neighbors? Do they have barking dogs that will bother you? Is there a fence in the portion of the yard where the pets will stay outside? How close is the fence to your neighbor's home? Is it too close for their comfort?
Does a Certain Type of Flooring Work Better for Pets?
Do you prefer wall-to-wall carpeting throughout the home? Do wood floors or ceramic tile work better for your pets? Are the carpets stained from the previous homeowner's pets? Can you detect any damage, odors, or signs of flea infestations? Your pets may urinate in the same places as past pets in the home did.
If you enjoy washing your dog outside, make sure the home has an outside spigot with a hose attachment, preferably in a nice, grassy area.
TIP! Shine a black light around the home. Areas where there was pet urine will glow.
Think Through How Your Pets Will Use the Home's Layout
What type of layout has worked best for you in the past? Do you prefer open concept or smaller, private spaces? Will your pet be able to navigate stairs? Where will you place food bowls or litter boxes? Does the home have a pet-door, or will you be able to install one if necessary?
Are Pet Services Friendly and Local?
Consider your pet's needs for food, medical attention, and grooming. Are these services close by and affordable? Will you be able to find doggie daycare or pet-sitter services in the area if you need them?
How Will You Plan for Pet Exercise?
Does the neighborhood have a nice dog park, trails, or sidewalks for exercising pets? Is the area right for on or off-leash walking? How will you pick up and dispose of pet waste while taking walks?
Remember that your pet will need some time to adjust to your new home, just as you will. Be patient and forgiving of any urinary accidents early on, especially while moving items into the dwelling. Pets like routines, so establish a daily routine as soon as possible. Look for signs of allergies, stress, or other indications that your pet isn't doing well in the new setting. A veterinarian can help you find the cause of any new health problems in your pet after you move.
The editorial content on Universal Property's website is meant to be informational material and should not be considered legal advice.