7 actualizaciones simples y económicas que agregan encanto a su hogar
Agregar encanto con un presupuesto fijo puede ser todo un desafío. Pero si observa detenidamente el exterior de cada casa, no son necesariamente los proyectos costosos los que llaman la atención. Los detalles menores llaman la atención y completan la estética.
While it can be extremely costly to renovate the entire exterior of a home, do-it-yourself curb appeal is cheaper and easier than one might expect. All it takes is a little attention to detail and a bit of hard work.
The following seven updates are quick and add the most curb appeal without breaking the bank:
Landscape
One of the key selling points on the exterior of every home is its landscape. Landscaping highlights a home's best features. It provides a symmetrical feel and manicured finish. If you currently have landscaping around your home, updating it will be fairly simple.
Start by trimming and manicuring existing fauna. Then add any necessary potted plants and flowers — you may want to research which colors work best with the exterior color and accents of your home. Last but not least, pull any weeds that may be growing throughout the landscape.
By completing the tasks yourself instead of hiring help, you'll save a ton of money. Plus you'll likely be able to finish everything in a single weekend.
Pressure Wash
You'll see an instant impact after the pressure washer's water has infiltrated crevices in the siding of your house, driveway, entryway and sidewalk.
Pressure washers are well known for removing dust, dirt, mold, and various discolorations you thought were permanent. They can also remove paint, so stand a fair distance from your home and be careful.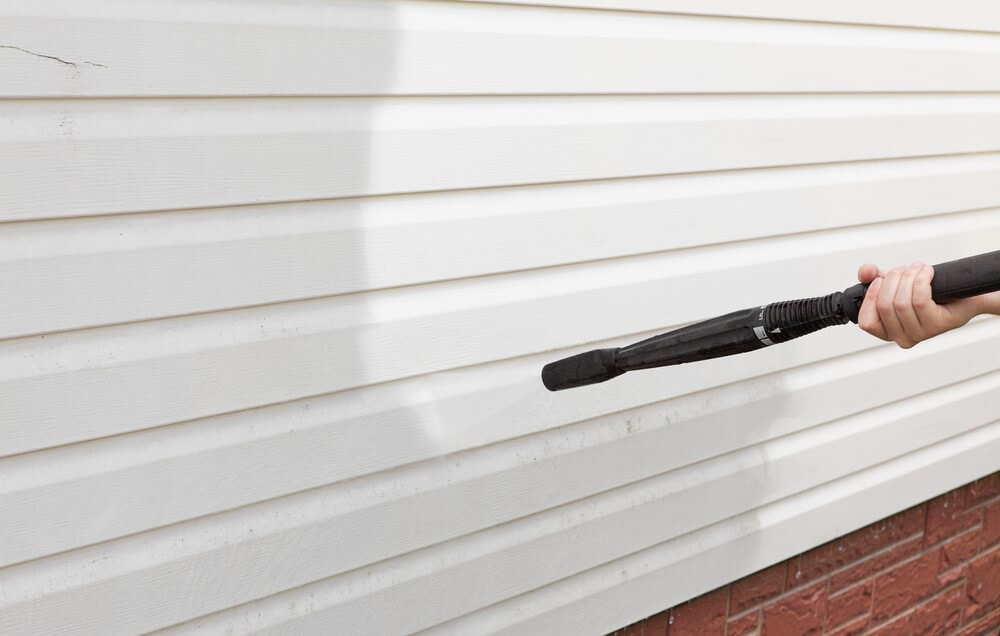 Front Door
The last thing guests see before entering your home is your front door. Painting it can add a refreshed feel, pop of color and more modern aesthetic. If you decide to go above and beyond, try wood staining. Comparative in cost to laying down a fresh coat of paint, wood staining creates patterning that's elevated and classy.
Replacing the front door altogether can invoke the same feelings and add a heightened level of security. In fact, swapping your outdated front door with a new steel door can recoup around 91% of the remodeling cost, too.
For a few extra bucks, installing a frame around your front door will complement its color and any accents that may be visible on your home. Adding a stylish door knocker and replacing the outdated door handle with a modern, more elegant handle will impress your neighbors and guests.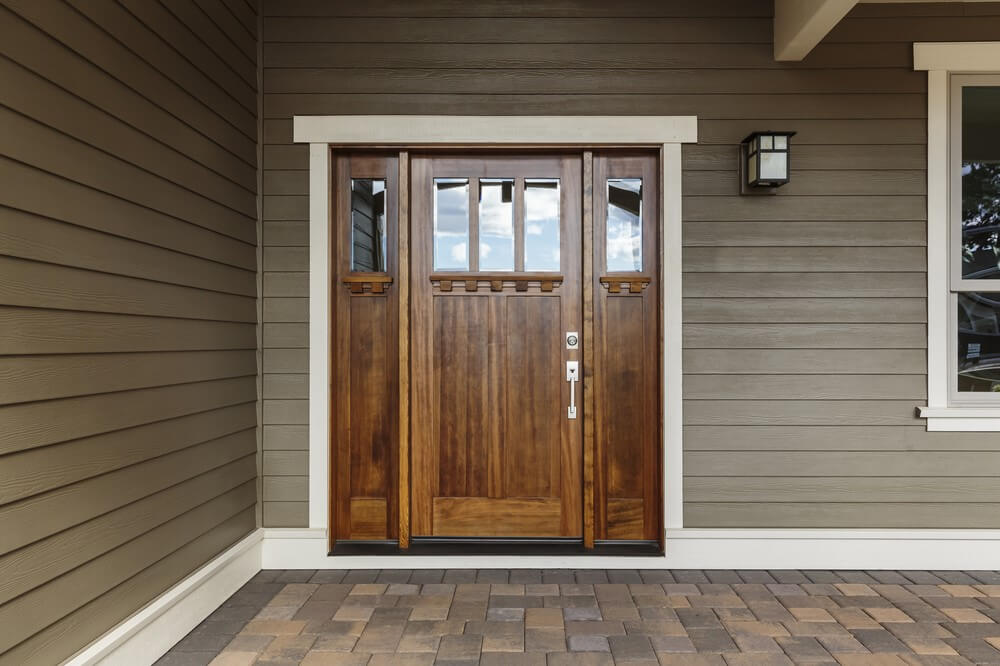 Front Porch
Updating front porch lights that already exist will provide the most bang for your front-porch buck. Consider matching them to your newly updated door handle and knocker.
Directly underneath your porch light may be your address numbers. An often overlooked home update, which is extremely simple and cheap, is to update your address numbers to a more modern representation of text style.
Installing planters to grow various colored plants could also qualify as updating your existing landscape. However you wish to classify it, customized potted planters give your home a cozy, customized feel.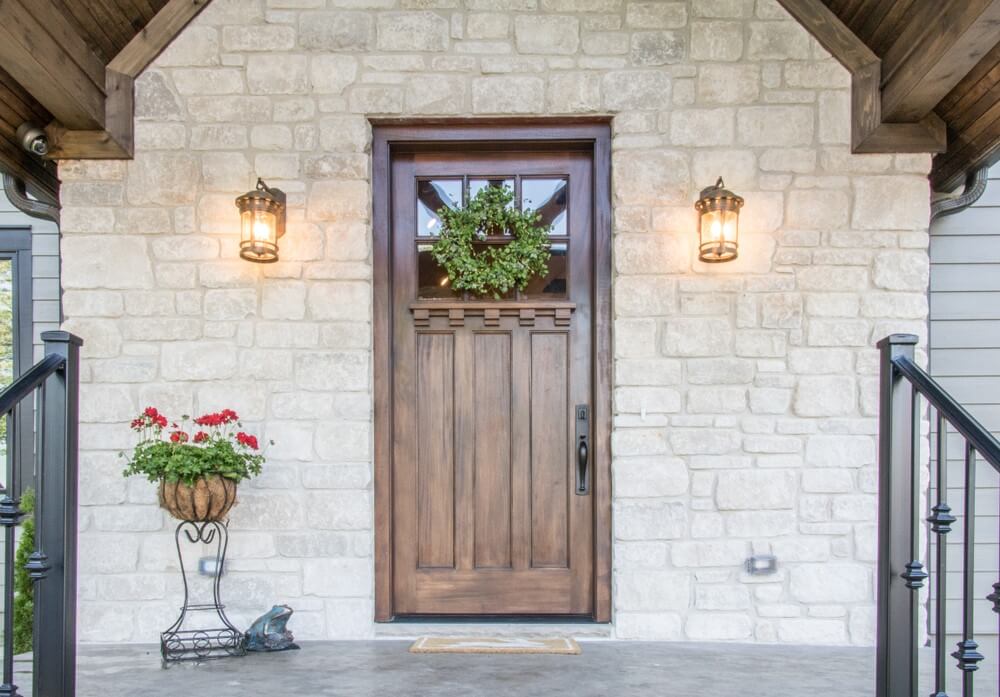 Garage Door
Give your garage door a fresh coat of paint, or wood staining to match your freshly stained front door. That refreshed feel, pop of color and modern aesthetic of your choosing will do wonders for your home's appearance — and resale value.
Additionally, creating the illusion of carriage doors can come with just a drill or strong, waterproof glue. Sure, your garage door will still open up instead of out, but even the slightest bit of flair can have a huge impact on your home's presence.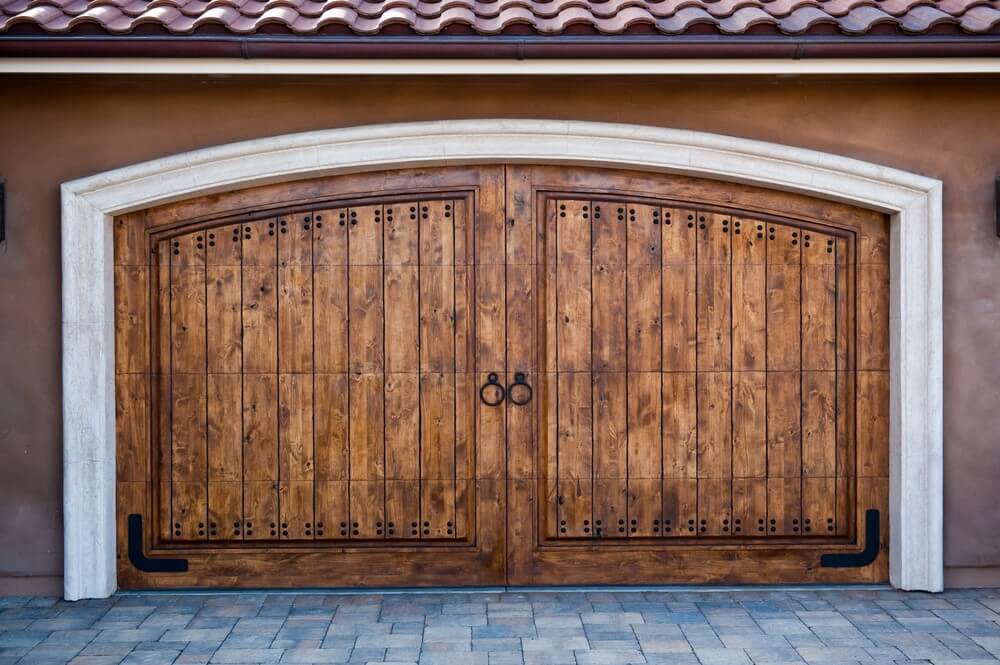 Utility Units
Camouflaging electrical boxes and putting up fences or small bushes around the air conditioning unit and garbage cans creates a tasteful finish and hides would-be eyesores from initial view. Take things a step further by getting a box for the garden hose and installing stripping to cover exposed wires on the house.
Mailbox
Mulch the ground encircling your current mailbox, surround it with flowers and greenery, build a brick mailbox or create a wooden one that accents the color of your house. Whichever you choose, updating your mailbox is a minuscule update that makes a maximum difference.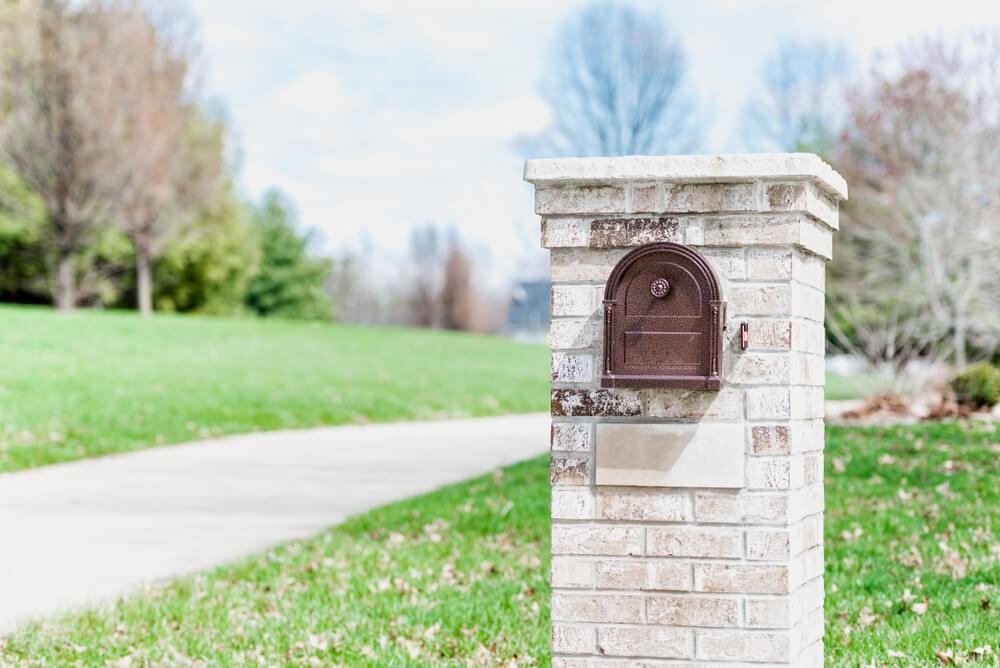 The editorial content on Universal Property's website is meant to be informational material and should not be considered legal advice.